We nurture deeper, more personal relationships with God through our communities
of women who pray, learn, and worship together.
About SouthBrook Women
SouthBrook Women hopes to hold space for women of all ages to connect to God.
We desire to connect His beloved daughters to God and to each other through group life, study, and retreat.
We desire to rise to our calling – the calling of Esther, Deborah, and Ruth – listening to God,
helping to set captives free, and comforting one another along the way.

Let's connect!
Email SBWomen@SouthBrook.org to get in touch with a SouthBrook Women Leader.
SouthBrook Women's Bible Study
We offer Bible studies three times a year—fall, winter, and spring.
Who: Women, ages 18 and older
When: Thursdays, 9am-11am and 6:30pm-8:30pm (5 to 10 week sessions).
Where: SouthBrook
Leaders: AM Study: Carrie Weidle, PM Study: Jill Dolan
Upcoming Study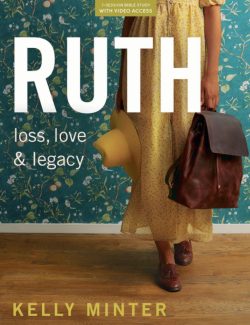 Ruth: Loss, Love, and Legacy
Ruth is a women's Bible study of Ruth's journey of unbearable loss, redeeming love, and divine legacy.
This study delves into the virtuous character of Ruth, her unique relationship with her mother-in-law Naomi, and her blossoming love with Boaz.

Details:
Date: January 18th to February 29th (7 weeks)
Time: Mornings (9am-11am) and Evenings (6:30pm-8:30pm)
Where: SouthBrook Small Theater
Cost: $20 per person
Deadline to Register is January 4th.

PLEASE NOTE: No changes to registrations or refunds after January 4th

Watch a promo for "Ruth" below:
"Ruth"
Other SouthBrook Women's Events
SouthBrook Women's Care Cooking